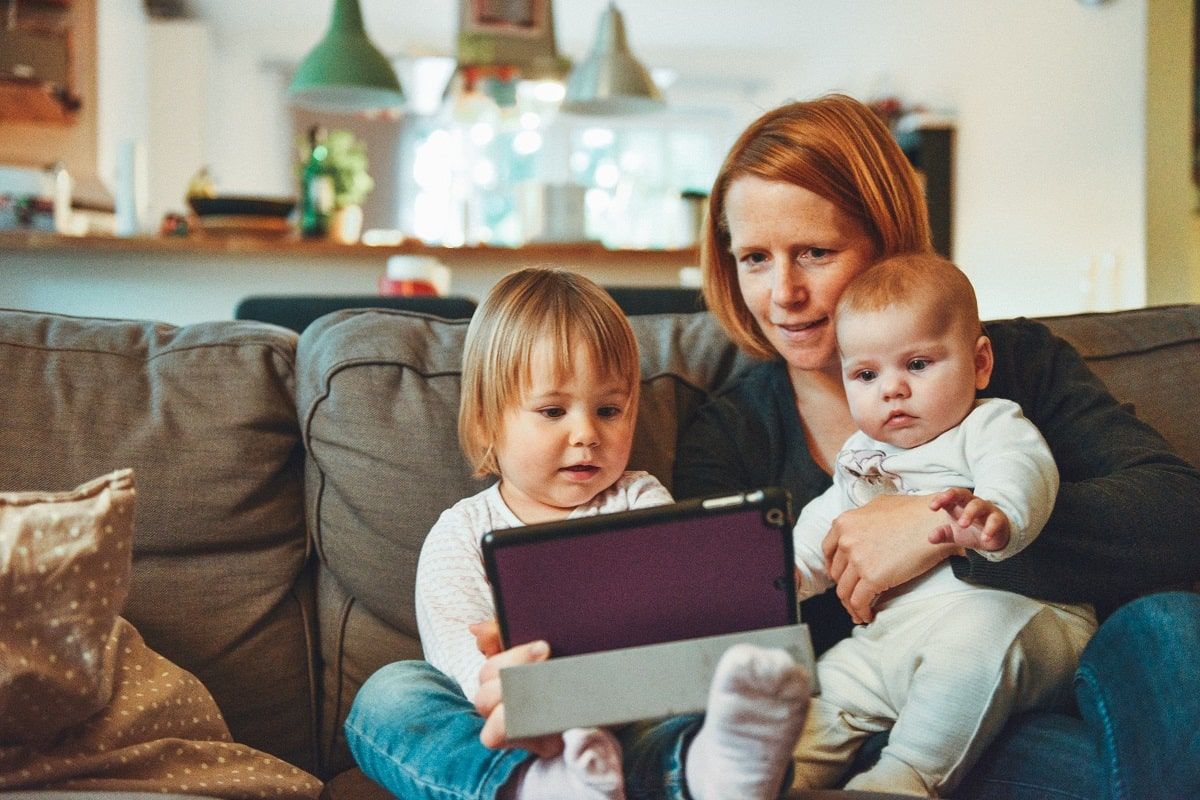 Moms. We cannot live without them, literally. They are the glue that holds families together. Their love knows no bounds just like their hard work. 
Moms are essential for running families and tend to shoulder the burden of a large portion of decision-making, from doctor's visits, making their home feel like a "home", and driving key purchase decisions within the household. As a digital marketer, moms are someone you cannot ignore when it comes to building a solid social media marketing strategy.
Key Decision Makers
A recent survey showed that when it comes to household purchase decisions, 85% of purchases and purchase influences are made by women. This means that $7 trillion is contributed by women in the United States in consumer and business spending.
Women are such strong decision-makers that:
50% of products typically marketed to men are purchased by women
93% of food purchase decisions are made by women
92% of vacations are planned by women 
91% of new home purchase decisions are driven by women
80% of health care decisions are made by women
It is important that as a company that grows through social media marketing you are aware of these statistics, since it is projected that two-thirds of consumer wealth will belong to women within the next decade. There is a lot of opportunities to grow in this area since 91% of women surveyed say that they think advertisers do not understand them.
Mumpreneurs
Over the years many hardworking moms have undertaken a side-business to run their family household and even working a full-time job at the same time in some cases. These superwomen tend to later grow these businesses to millions of dollars and fans or followers, often overshadowing their male partners with success. 
This trend has become so common in fact, that it even gave birth to the term "mumpreneurs". These powerhouses of society tend to split their business into three main categories:
Blogging- They create a strong following on blogs and social media that becomes a great income source for them and their families.
MLM-related activities - They either join an MLM company selling products or start their own online store using drop shipping or other methods.
Startups - They build a powerful business from scratch in almost any industry imaginable, which often amounts to millions and even billions of dollars in revenue.
Due to their creative nature, a lot of mompreneurs will have a blog, even if they are also doing MLM-related activities or running a startup on the side. As a digital marketer, you should ignore these blogs since they usually have loyal followers of like-minded people, and often grow to hundreds of thousands or even millions of active users.
Mom Bloggers
Mom blogs have some of the most loyal followers and subscribers among all blogs and websites. Women love to support women, and the like-minded content that these blogs produce connects with their audience on very unique levels, pulling additional active users like a magnet. 
The essence of blog financing is ads and affiliate marketing, which creates a lot of opportunities for companies looking to advertise their products and services in mom-related niches, which as we covered above is almost everything. Since mom blogs are so common to use education listicles and how-to articles as its foundation, they often have high click-through rates since people love clicking titles with numbers in them, and in turn, are loved by Google.
Strong Networkers
Moms also tend to be the strongest networkers when compared to dads. Sure, dads will have guys nights out, but in general, women tend to stick together more, while men choose to have their solidarity more often, retreating to their cocoon. 
Women are naturally much more social than men which is why 75% of direct sellers for network marketing are women. Unfortunately, in a lot of cases, these MLMs can involve pyramid schemes that drive money up top, with one study conducted by AARP finding that 73% percent of participants either don't make money or lose money.
Thankfully mom influencers are becoming a new trend because of their powerful presence and decision-making strength. This allows empowered women to make an extra income on the side and start a business without risking falling into one of these MLM schemes. With companies like AdMass, these women no longer have to rely on the oversaturated MLM market and can earn money by simply posting on social media and writing about the products they love and the companies they enjoy.
Popular Mom Influencers 
By now you are surely convinced about the positive effect that mom influencers can have on your business. Here are a few of the most popular mom influencers that have had the pleasure of rising in the ranks:
If you would like to explore just how effective these influencers are you can use our Instagram engagement calculator to calculate their engagement rate and effectiveness of each post. 
Conclusion
As Mother's Day approaches we want to celebrate all moms, the powerhouses of society, and give them the recognition they deserve. Not only are they the loving spirit that holds us together and vitalizes our everyday lives, but they are the very glue of our society that powers millions of jobs through their devotion to ensuring each household's consumer needs are met and their strong ability to multitask like no other.